In early November, a few weeks before the peak shopping season took place, Apple announced that customers would have to wait longer to be able to own the iPhone 14 Pro Max models.
The reason is that the iPhone factory in Zhengzhou city "is having to operate at low capacity" due to restrictions related to the Covid-19 epidemic.
For years, Apple has relied on its vast manufacturing network in China to assemble iPhones, iPads, and a host of other company products. However, this dependence has made Apple face a big challenge during the pandemic.
According to CNN , the US tech giant is looking to accelerate its plan to move production out of China. However, to be able to realize that, Apple will have to spend many more years.
An analyst from Wedbush Securities estimates it will take Apple at least until 2025 or 2026 to shift most of its iPhone production to other markets like India and Vietnam. And the company can only make this goal really drastic.
"I don't think we can talk about any meaningful change beyond a few percent before 2025," said Gad Allon, a professor at the Wharton School.
According to estimates from market research firm Counterpoint Research , the iPhone factory in Zhengzhou city is responsible for assembling up to 85% of the iPhone Pro product line. That shows how important factories in China are to Apple.
"Apple wouldn't be the company it is today without manufacturing plants in China. Even if it wanted to move production outside of China, it would be difficult for the company to completely separate its dependence on production. belong to this country. Apple products will still be made in China for a very long time," said Eli Friedman, a professor at Cornell University.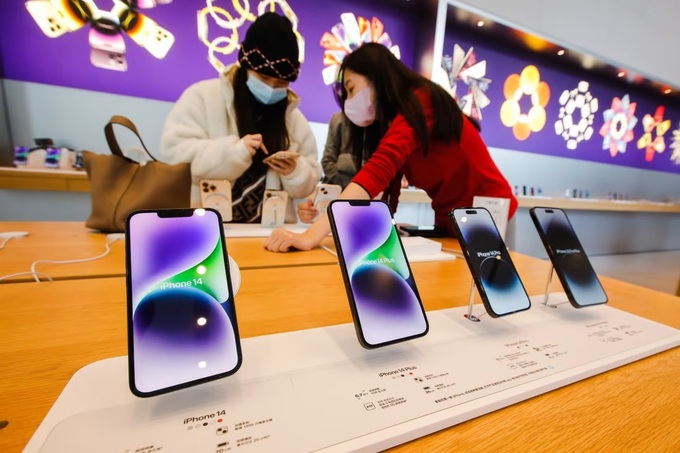 China owns a series of important factors related to iPhone production. That includes the availability of components, the right infrastructure, a large engineering workforce, low staffing costs, and extensive manufacturing facilities.
"Other countries may have one part or another, but they don't have it all," Friedman said.
Not stopping there, China is also a big market for Apple. Last year, Apple made $74 billion in revenue in the Chinese market, equivalent to nearly 20% of its total global revenue.
CNN reported that Apple does not want to depend too much on the supply chain in China. However, the company also cannot afford to leave all the current benefits behind.